Always reading more than one at a time!
For fun and relaxing, I try out a different genre from time to time. Just finished the Buku books one and two – great dystopian sci-fi. Jennifer Anderson does a great job of describing the desolate landscape, as well as the opulence of the oppressors. If you're a sci-fi fan, you will like these offerings.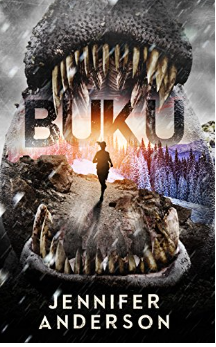 The world has ended. The threat hasn't. See it on Amazon

Iris lives in a desperate world. Her village clings to life high in the Rockies, and every day they must hunt for food while running from massive beasts known as buku. Designed in a lab, buku were to be the planet's salvation. Instead, they decimated it.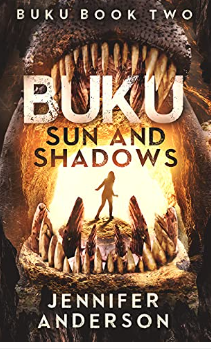 This darkness is deep enough to drown in. See it on Amazon
Iris lives in a broken world. Still, her village high in the Rockies has found a way to survive. And they finally have a weapon against the test-tube beasts that brought about the apocalypse.
______________________________________________________________________________________________________________
NOW I've chosen a cozy romance and only a few pages into the book – I'm loving it!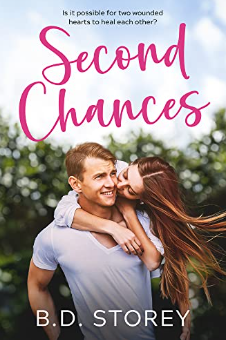 Is it possible for two wounded hearts to heal each other? See it on Amazon
Widowed Josie returns to her childhood small town in Washington to help her mother save the family business after her father dies. She has to put her sorrow aside and give her young daughter the best life possible. That means there's no time for dating—not that she has any interest in romance.
When Jacob's wife and unborn daughter are taken from him suddenly, he moves to where they planned to build a home and raise a family. It didn't take long for the ladies to notice the new widower, but dating is the furthest thing from Jacob's mind. A former soldier and medic, he volunteers where he's needed.
Duty brings him to Josie's side after her wilderness fall. Jacob didn't plan to rescue a damsel in distress. Neither wants to fall in love.
_______________________________________________________________________________________________________________
Also reading – again – The Plague by Albert Camus and Breaking Open by Pastor Jacob Armstrong
The Children's Box –
Try out Melanie Collins' true (mostly) stories centering around her cats – Socks and the Mean Sister. Mrs. Collins, an elementary school teacher, and great lover of cats, shares the funny escapades of her pets to the cat lovers out there! Try all four:
And the newest release from Collins: Socks and the New Kitten
What I've Read and Loved:
The Ragamuffin Gospel by Brennan Manning – I was sorry when I finished; hoping for more. Will read more from this great author.
When God Winks at You by Squire Rushnell – Part of my morning devotional, and passed along to my brother when I finished, who also loved it.